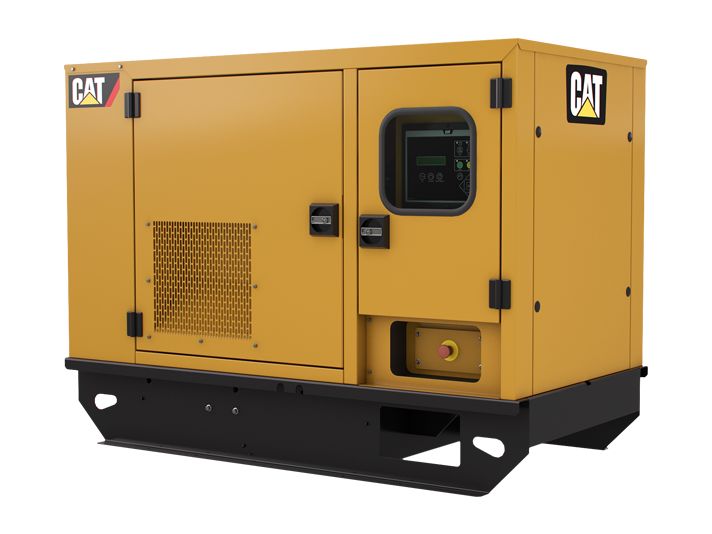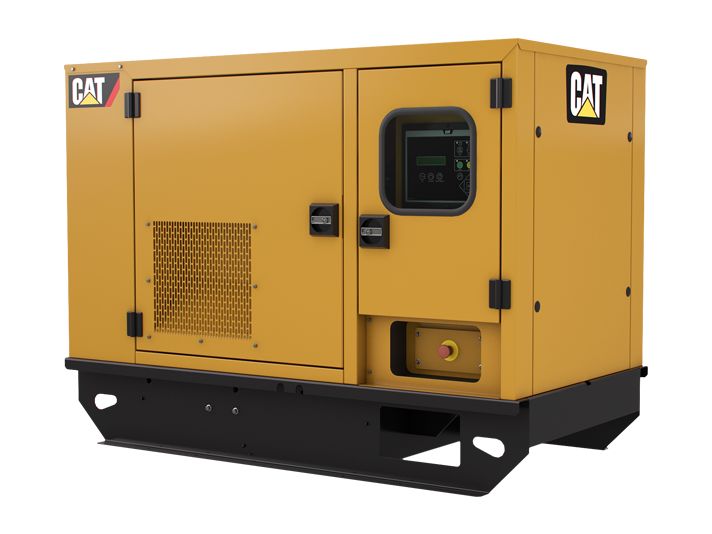 Specs Summary
Minimum Rating
15.5 ekW (15.5 kVA)
Maximum Rating
20.0 ekW (25.0 kVA)
Prime

Standby

C2.2 Generator Set
Providing reliable energy solutions, our C2.2 diesel generator sets are made to meet your standby and prime applications. All standby C2.2 generator sets are supplied with 4 years extended service coverage as standard. We've designed each to ISO 8528-5 transient response requirements. All C2.2 generator sets are EU Stage IIIA emissions compliant. We offer easy-to-use Cat control panels, EMCP 4.1 or EMCP 4.2 options. Browse a broad range of accessories including galvanised sound attenuated enclosures and integral fuel tanks. Our C2.2 generator sets are made for demands, so you can make yours.
Generator Set Specifications
Minimum Rating 15.5 ekW (15.5 kVA)
Maximum Rating 20.0 ekW (25.0 kVA)
Voltage 110 to 415 Volts
Frequency 60 Hz
Speed 1800 RPM
Generator Set Configurations
Emissions/Fuel Strategy EU Stage IIIA
Engine Specifications
Engine Model Cat® C2.2, In-line 4, 4-cycle diesel
Bore 3.3 (84 )
Displacement 135.2 (2.2 )
Stroke 3.9 (100 )
Compression Ratio 22.5:1
Governor Type Mechanical
Fuel System Indirect Injection
Generator Set Dimensions
Standard Equipment
Air Inlet System
Air cleaner; light duty with disposable element
Control Panel
Cooling System
Radiator and cooling fan with guards
Coolant drain line with valve
Fan drive, battery charging alternator drive
Caterpillar extended life coolant
Exhaust System
Stub pipe, gaskets, raincap & SAE exhaust flange for customer use; shipped loose
Fuel System
Standard open set fuel tank / base supplied
Base, formed steel with single wall integral 8-hour fuel tank
Generators and Generator Attachments
12 leads
IP23 Protection
Voltage regulator (single phase sensing)
Tower panel, IP22, bottom cable entry
Circuit breaker, IEC, 3 pole, mounted in tower panel
Segregated low voltage (AC/DC) wiring panel
Governing System
Mechancial governing system
Lube System
Lubricating oil
Oil drain line with valve
Mounting System
Captive linear vibration isolators between base and engine-generator
includes lifting provisions and termination points for coolant
Starting / Charging System
12V battery with rack & cables
General
Engine and alternator pre-paint, Caterpillar yellow
Optional Equipment
Global Certifications
Circuit Breakers
Control Panel Options
Volt free contacts for common alarm
Volt free contacts for genset running
Battery charger
Emergency stop with key
Cooling System
Enclosures
Sound attenuated enclosure (GALV)
Single point lift for enclosure
European Certifications
Upgrade to STD set for "CE"
Fuel System
Skidbase for open sets
Skidbase for Enclosures
DEFRA bunded fuel tank
Low fuel level alarm
Fuel transfer control
1000 hr extended service interval
Base feet
Mounting Options
Battery removal
Industrial silencer removal
Silencer installation kit
Accessories / Miscellaneous
Radiator Stone Guard
Packing Case - compact set
Packing case - canopied set