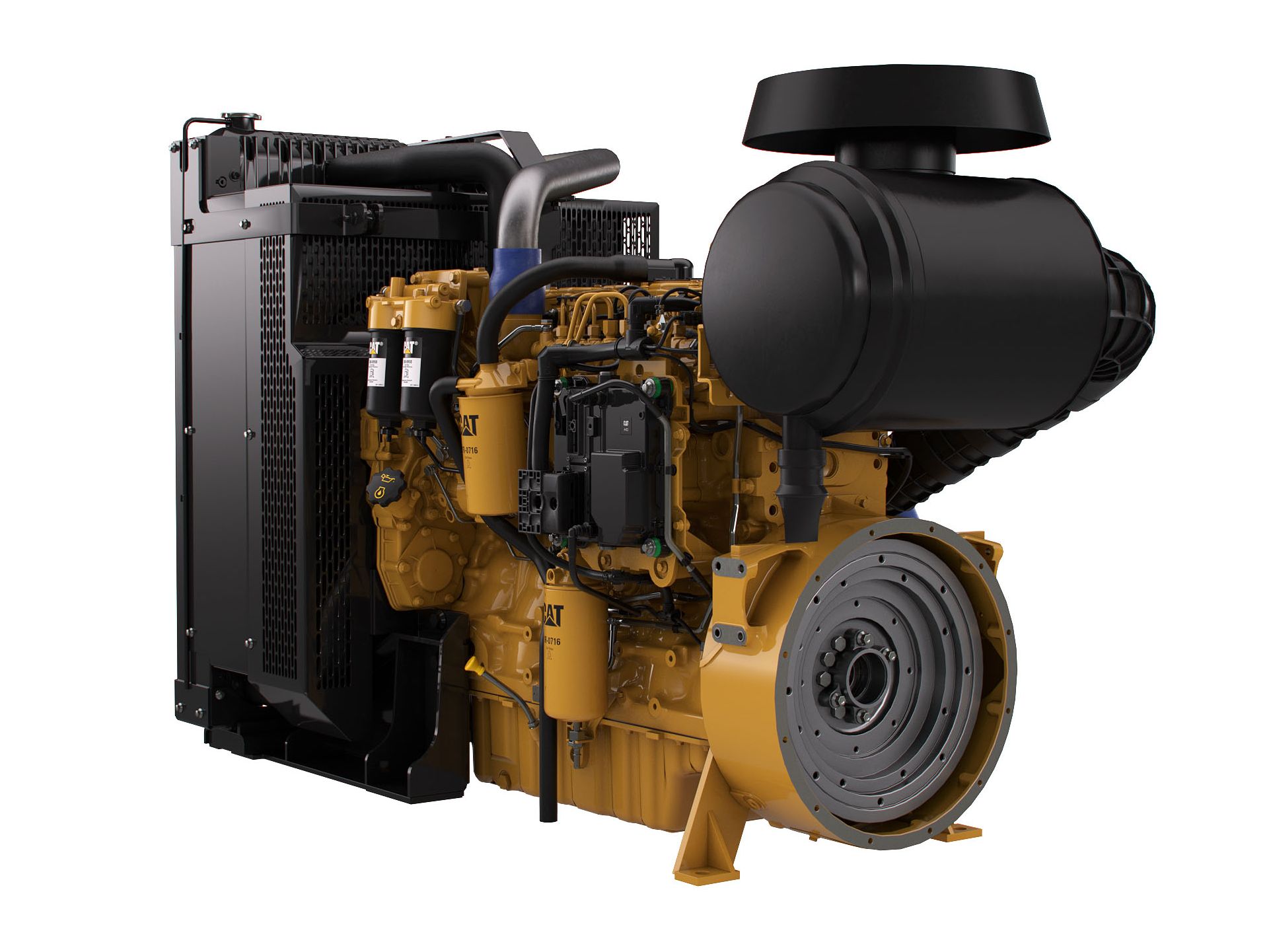 Cat® C7.1 ACERT™ Industrial Power Unit
The C7.1 ACERT™ Industrial Power Unit is a complete power package containing a radiator, flywheel, alternator and alternator wiring, completely pre-assembled for fast, straightforward installation in a number of OEM, customer and packager applications. These fuel efficient units are ready-made for irrigation, industrial, mining and other pump applications.
Standard Equipment
Air Inlet
Control System
Full electronic control system, all connectors and wiring looms waterproof and designed to withstand harsh off-highway environments
Flexible and configurable software features and well-supported SAE J1939 CAN bus enables highly integrated machines
Cooling System
Top tank temperature 108° C (226° F) as standard to minimize cooling pack size
50:50 water glycol mix
Cooling system designed for operation in 48 C (118 F) ambient.
Flywheels and Flywheel Housing
Wide choice of drivetrain interfaces, including SAE No. 1, SAE No. 2, and SAE No. 3 configurations
Fuel System
Electronic high pressure common rail
ACERT Technology
Innovative filter design to ensure maximum protection of the engine
Lube System
Wide choice of sumps for different applications
Power Take Off
SAE A or SAE B flanges on left-hand side. Right-hand side twin PTO also available. Engine power can also be taken from the front of the engine on some applications.
General
Paint: Caterpillar yellow
Optional Equipment