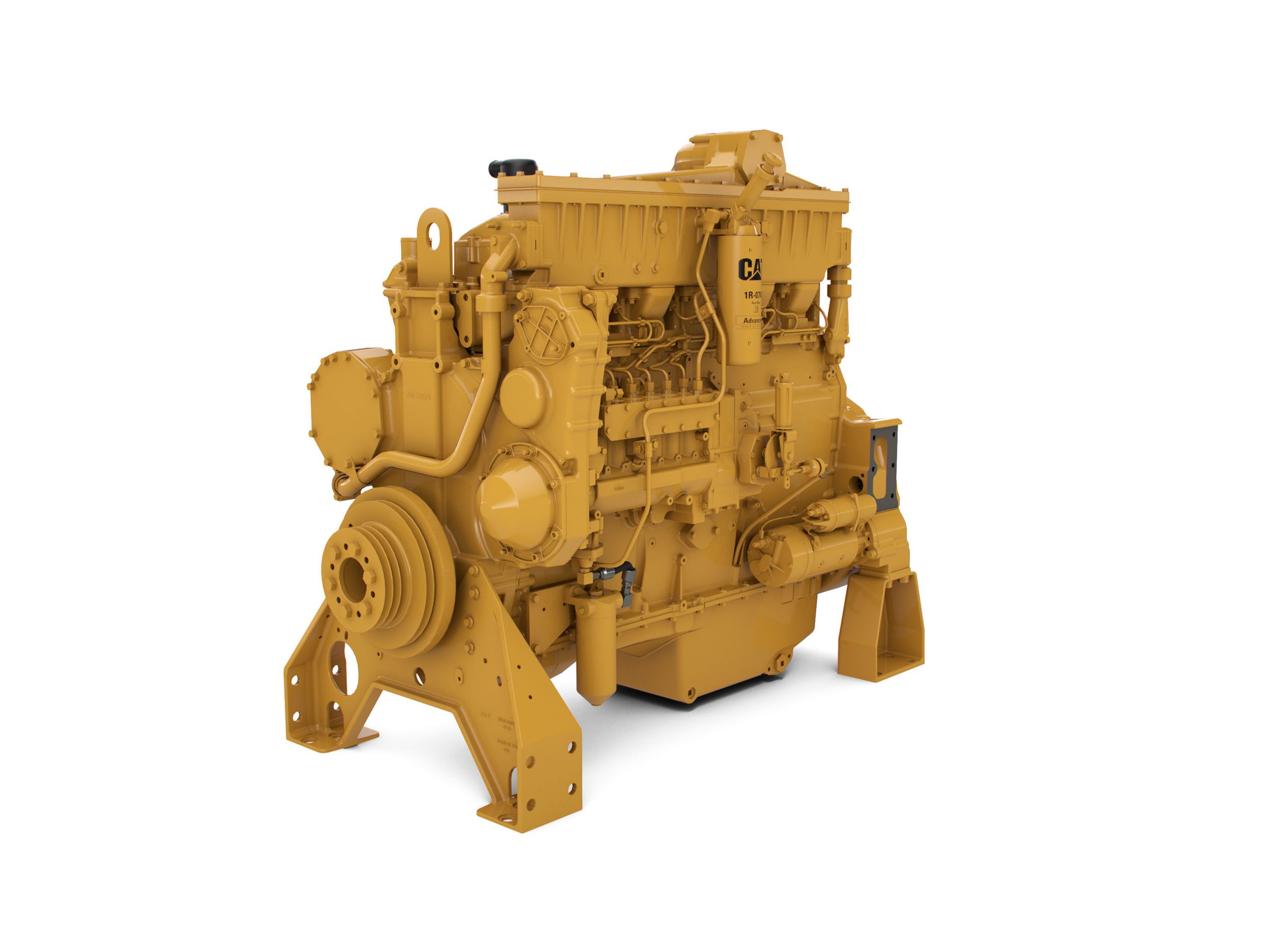 Cat® 3406C Diesel Engine
For your largest power needs in any environment, Cat® 3406C Industrial Diesel Engines offer the unsurpassed performance and durability your customers need to keep their industrial applications and operations running. They deliver high power output, proven reliability and excellent fuel efficiency. These engines maintain low operating costs to keep your customers profitable for years to come. Industries and applications powered by 3406C engines include: Agriculture, Ag Tractors, Aircraft Ground Support, Bore/Drill Rigs, Chippers/Grinders, Combines/Harvesters, Compactors/Rollers, Compressors, Construction, Cranes, Crushers, Dredgers, Forestry, General Industrial, Hydraulic Power Units, Irrigation Equipment, Loaders/Forwarders, Material Handling, Mining, Mobile Earthmoving Equipment, Paving Equipment, Pumps, Shovels/Draglines, Specialty Ag Equipment, Surface Hauling Equipment, Trenchers and Underground Mining Equipment.
Standard Equipment
Air Inlet System
Air cleaner. Regular duty, dry, panel type with service indicators, turbocharger, jacket water aftercooled.
Control System
Hydra-mechanical governor
Cooling System
Thermostats and housing
Jacket water pump, centrifugal
Exhaust System
Exhaust manifold, dry
Exhaust elbow, dry, 152 mm (6 in), 4 bolt flange
Flywheels and Flywheel Housing
SAE No. 1 flywheel
SAE No. 1 flywheel housing
SAE standard rotation
Fuel System
Fuel filter, LH
Fuel transfer pump
Fuel priming pump
Instrumentation
Instrument panel, LH
Engine oil pressure gauge
Fuel pressure gauge
Water temperature gauge
Service meter
Lube System
Crankcase breather
Oil cooler
Lube oil filter
Oil filler in valve cover and dipstick, both RH
Rear sump oil pan
Mounting System
General
Vibration damper
Lifting eyes
Paint: Caterpillar yellow, with optional colors available at request
Optional Equipment