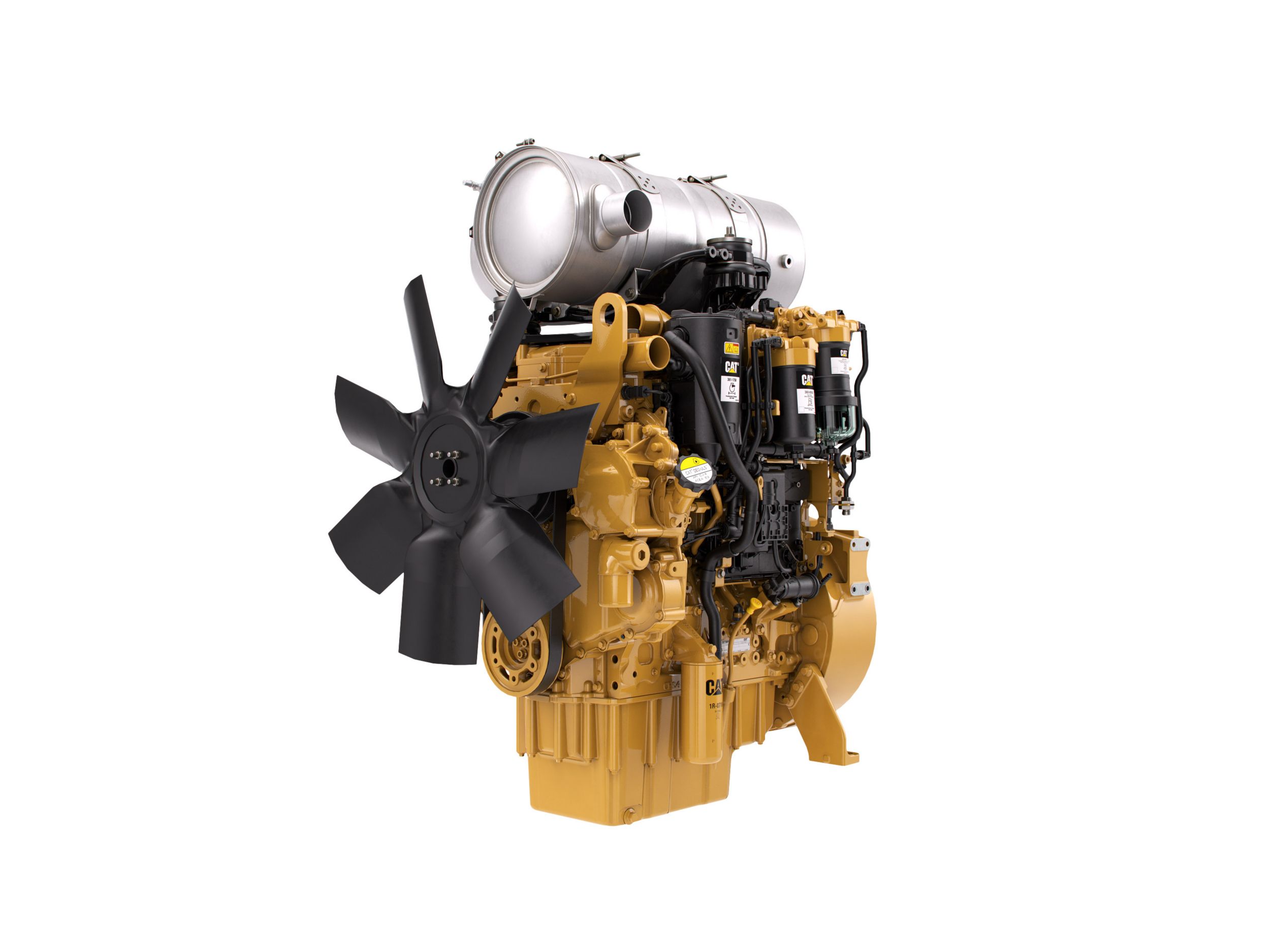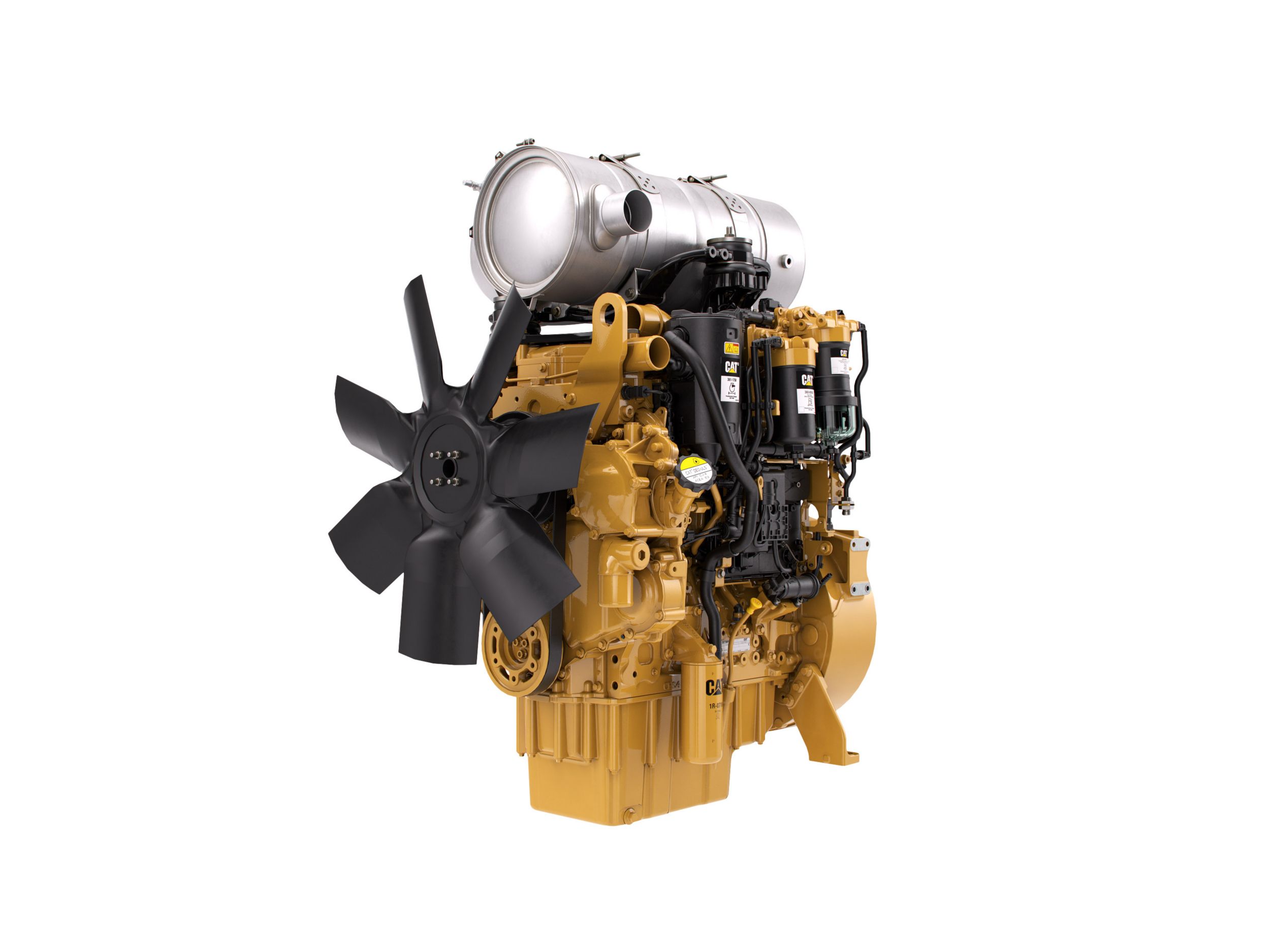 Specs Summary
Minimum Power
88.4 bhp (65.9 bkW)
Maximum Power
173.5 bhp (129.4 bkW)
Emissions
U.S. EPA Tier 4 Final, EU Stage IV
Frequency
2200 rpm
Cat® C4.4 ACERT™ Diesel Engine
Cat® C4.4 ACERT Industrial Diesel Engines offer the perfect balance of durability, fuel efficiency and low emissions. Extensively tested on the job, these engines use a range of common rail fuel systems and advanced control systems to deliver maximum uptime in the harshest environment. They have proven they can handle the toughest applications and deliver superior performance that exceeds the expectations of the most demanding users. Industries and applications powered by C4.4 ACERT engines include: Agriculture, Aerial Lifts, Aircraft Ground Support, Bore/Drill Rigs, Chippers/Grinders, Compactors/Rollers, Compressors, Construction, Cranes, Crushers, Feller Bunchers, Forestry, Forklifts, General Industrial, Harvesters, Hydraulic Power Units, Irrigation Equipment, Loaders/Forwarders, Material Handling, Mining, Mobile Earthmoving Equipment, Mobile Sweepers, Paving Equipment, Pumps, Skidders, Specialty Ag Equipment, Sprayers, Trenchers, Turf and Landscaping and Underground Mining Equipment.
Power Rating
Minimum Power 88.4 bhp (65.9 bkW)
Maximum Power 173.5 bhp (129.4 bkW)
Frequency 2200 rpm
Emission Standards
Emissions U.S. EPA Tier 4 Final, EU Stage IV
General
Engine Configuration Inline 4, 4-Stroke-Cycle Diesel
Bore 105 mm (4.13 in)
Stroke 127 mm (5.00 in)
Displacement 4.4 L (268.5 in³)
Aspiration Turbocharged Aftercooled (TA) or Series Turbocharged Aftercooled (TTA)
Compression Ratio 16.5:1
Combustion System Direct Injection
Rotation (from flywheel end) Counterclockwise
Cooling System Capacity 10.8 L (11.4 qt)
Lube System (refill) 5.2-13.5 L (5.5-14.27 qt)
Engine Dimensions (Approximate. Final dimensions dependent on selected options)
Length 845.1 mm (33.3 in)
Width 741.6-772.4 mm (29.1-30.4 in)
Height 848.2-867.6 mm (33.4-34.1 in)
Weight - Net Dry (Basic Operating Engine Without Optional Attachments) 400-420 kg (881.8-926 lb)
Aftertreatment Dimensions (Approximate. Final dimensions dependent on selected options)
Length 647-828 mm (25.5-32.6 in)
Width 365-695 mm (14.3-27.4 in)
Height 279-430 mm (11-16.9 in)
Weight 34-80 kg (75-17;6.4 lb)
Diameter 224.9-270.3 mm (9.6-10.6 in)
PETU Dimensions (Tier 4 Final, Stage IV Only)
Standard Equipment
Air Inlet System
Control System
Full electronic control system, all connectors and wiring looms waterproof and designed to withstand harsh off-highway environments
Flexible and configurable software features and well-supported SAE J1939 CAN bus enables highly integrated machines
Cooling System
Top tank temperature 108° C (226° F) as standard to minimize cooling pack size
50:50 water glycol mix
Flywheels and Flywheel Housing
Wide choice of drivetrain interfaces, including SAE No. 2 and SAE No. 3 configurations
Fuel System
Electronic high pressure common rail
ACERT™ Technology
Innovative filter design to ensure maximum protection of the engine
Lube System
Wide choice of sumps for different applications
Power Take Off
SAE A and SAE B flanges on left-hand side. Additional SAE A flange available on left-hand side. Engine power can also be taken from the front of the engine on some applications. Factory fitted compressors are also available.
General
Available with or without a balancer
Paint: Caterpillar yellow, with optional colors available at request
U.S. EPA Tier 4 Interim Equivalent, EU Stage IIIB Equivalent Aftertreatment / Clean Emissions Control Equipment
Clean Emissions Module (CEM), consisting of Diesel Particulate Filter (DPF) and Diesel Oxidation Catalyst (DOC)
No ash service requirement
Passive regeneration
U.S. EPA Tier 4 Final, EU Stage IV Aftertreatment/ Clean Emissions Control Equipment
Clean Emissions Module (CEM), consisting of Diesel Particulate Filter (DPF) and Diesel Oxidation Catalyst (DOC)
Selective Catalytic Reduction (SCR)
3" flex pipe connection with straight, 45°, and 90° options for flexibility
Optional Equipment