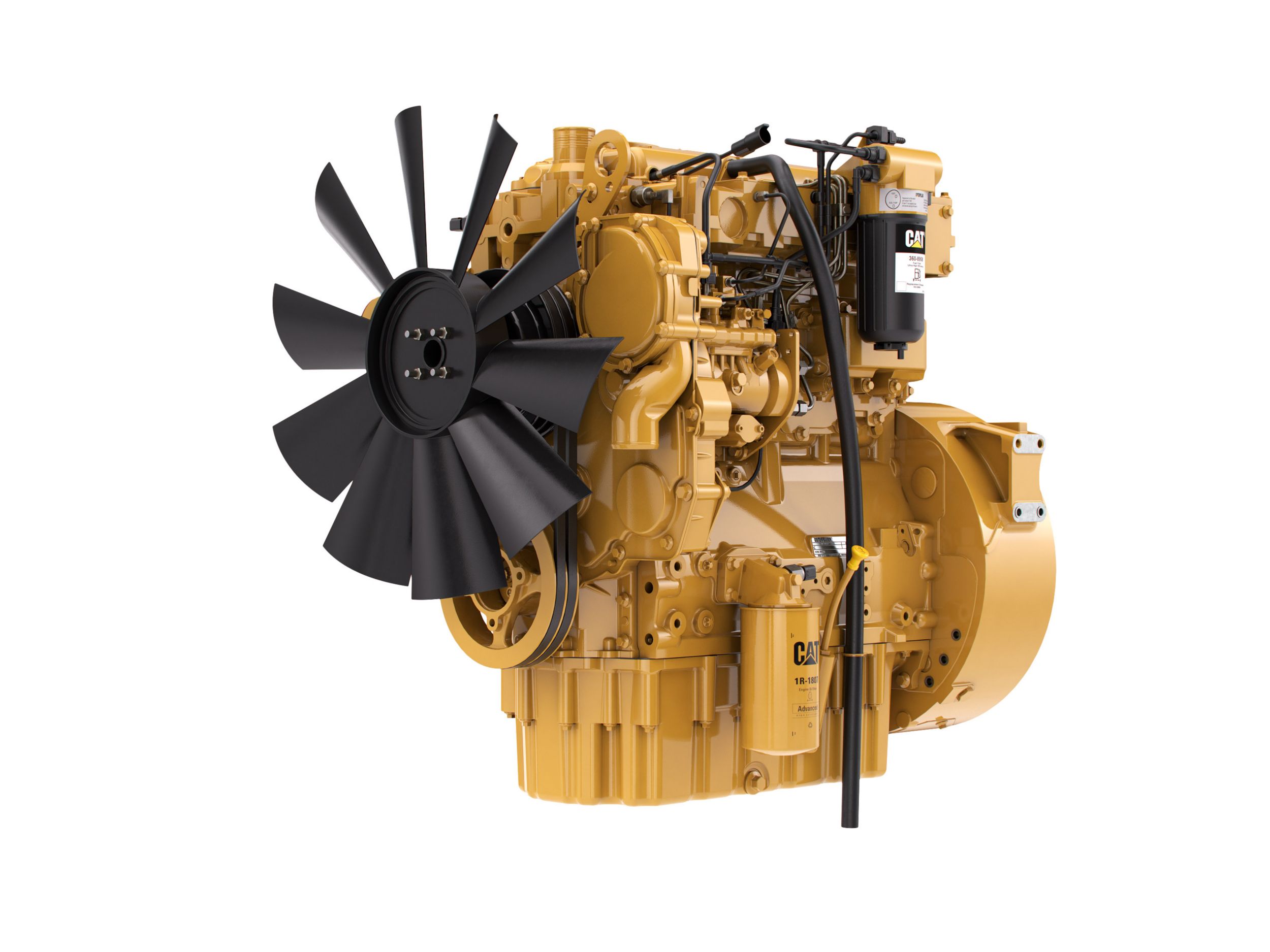 Cat® C4.4 Diesel Engine
The Cat® C4.4 Naturally Aspirated (NA) Industrial Diesel Engine is offered in ratings ranging from 54-56 bkW (72.4-75 bhp) @ 2200 rpm. These ratings meet EU Stage IIIA equivalent emission standards. Turbocharged (T) and Turbocharged Aftercooled (TA) Ratings are also available, ranging from 55.5-83 bkW (74.4-111.3 bhp) @ 2200-2400 rpm. These ratings meet U.S. EPA Tier 3 equivalent, EU Stage IIIA equivalent emission standards. Industries and applications powered by C4.4 engines include: Agriculture, Aerial Lifts, Aircraft Ground Support, Bore/Drill Rigs, Chippers/Grinders, Compactors/Rollers, Compressors, Construction, Cranes, Crushers, Feller Bunchers, Forestry, Forklifts, General Industrial, Harvesters, Hydraulic Power Units, Irrigation Equipment, Loaders/Forwarders, Material Handling, Mining, Mobile Earthmoving Equipment, Mobile Sweepers, Paving Equipment, Pumps, Skidders, Specialty Ag Equipment, Sprayers, Trenchers, Turf and Landscaping and Underground Mining Equipment.
Standard Equipment
Air Inlet System
Inlet manifold with choice of inlets.
Control System
Alternator
Starter motor
Control Panel
Glow plug starting aid
Cooling System
Top tank temperature 108° C (226° F) as standard to minimize cooling pack size
50:50 water glycol mix
Flywheels and Flywheel Housing
SAE No. 3 flywheel housing
Flywheel and starter rings
Fuel System
Lube System
Lubricating oil filters and breathers
Oil filter positions
Lube oil sump
Power Take Off
SAE B Power Take Off (PTO)
General
Timing case and gear-driven auxiliaries
Belt-driven auxiliaries
Engine mountings
Gauges
Displays
Power and torque curve tailoring
Paint: Caterpillar yellow, with optional colors available at request
Optional Equipment