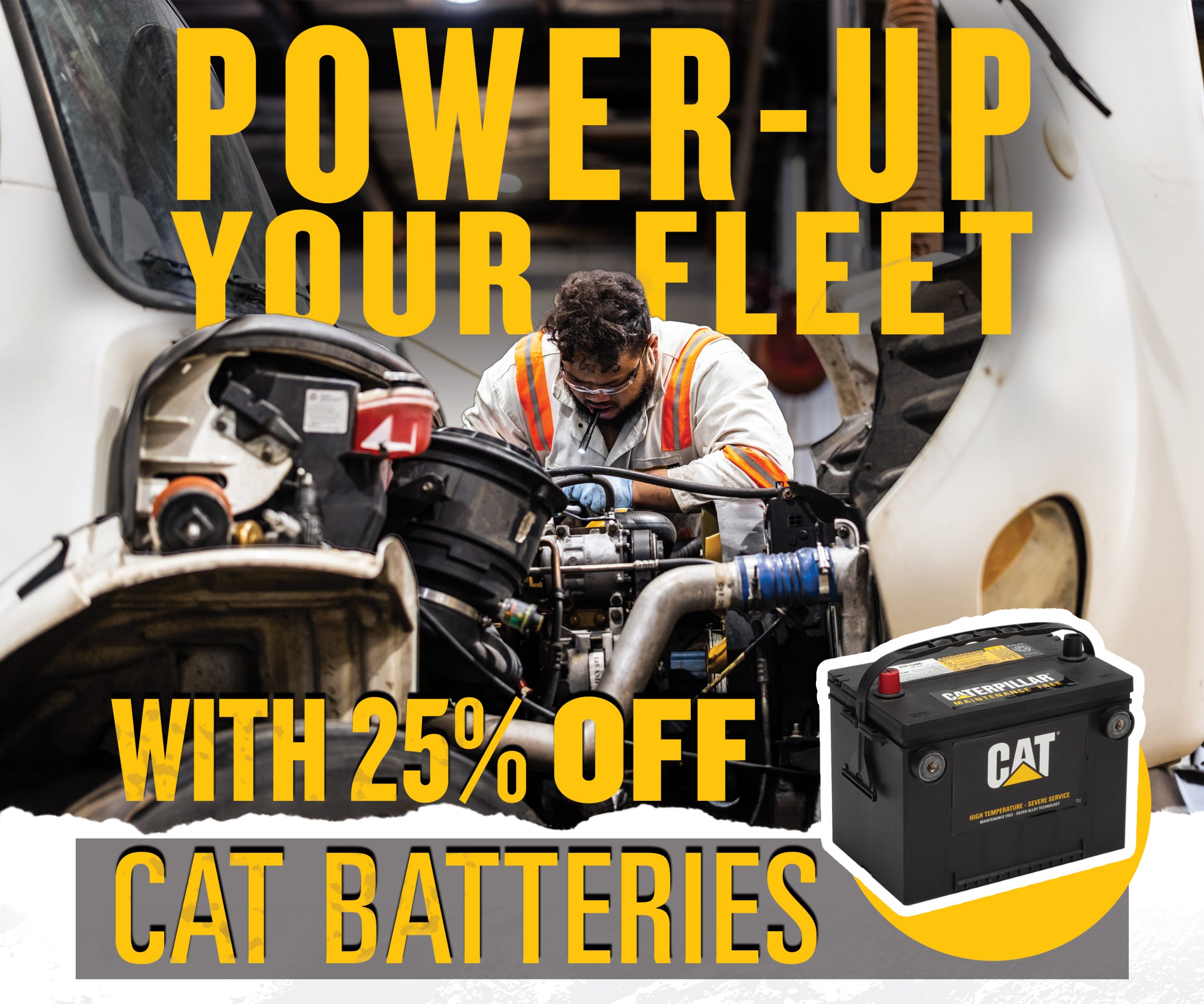 NEW DISCOUNTS AVAILABLE FOR QUALIFYING GENERAL DUTY AND HEAVY DUTY BATTERIES
OFFER VALID OCTOBER 1, 2023 – DECEMBER 31, 2023
Offer applies to General Duty and Heavy Duty Batteries
Use discount code BATTERY25 at checkout, online at https://parts.cat.com/en/tractorandequipment with your registered Cat account to receive 25% off your next battery order!
NOT SURE HOW TO REGISTER?
Click the link below to view our parts.cat.com page, complete with a tutorials on how to register and shop online!

Inquire with Tractor & Equipment Co. today
To learn more about the content on this page, click the button below and your inquiry will be directed to the appropriate department.
Learn More
To qualify for the discount, customers must have a registered Cat account and purchase online through Parts.Cat.Com.
NAT-ELE-3030 can be stacked with the following programs:
BATTERY – Full Truckload Program (US) – 7.5% DN Credit (NAT-ELE-3031)

BATTERY – Half Truckload Program (US) – 5% DN Credit (NAT-ELE-3032)
This program can be combined with the Product Support Finance Program (NAT-MLP-4548).
This program is restricted from use on GCI Corporate Account or National Account customers, without prior approval from Caterpillar ASR and Managed Accounts Aftermarket Services Manager. There are designated programs for GCI Corporate Accounts and National Accounts providing the negotiated and agreed upon discount level contained in each eligible customer's Memorandum of Understanding. Contact your ASR or Managed Accounts Aftermarket Services Manager for any questions
© 2022 Caterpillar. All rights reserved. CAT, CATERPILLAR, their respective logos, "Caterpillar Corporate Yellow", the "Power Edge" and Cat "Modern Hex" trade dress as well as corporate and product identity used herein, are trademarks of Caterpillar and may not be used without permission.
Some restrictions apply. Subject to change without notice. Offer only good in Tractor & Equipment Co. territory.
Share Offer